Be Found.
Be Bold.
Be Valued.
Helping sales & marketing teams of B2B brands attract & convert clients through digital marketing, such as SEO, content, website optimisation & paid advertising.
We have big brand energy.
A full service digital marketing agency giving you new energy to grow. Making your brand even more desirable, so you get a surge of interest that turns into sales. We can extract all the best bits of your business to give you a greater digital presence, with clever creative that cuts through the noise created by your competition.
Drilling down on what really makes you tick.
We can deliver something different. Something innovative, that plants the right sort of seeds in the minds of your clients. Something that drills down into the psychology which exists in your marketplace and lets you thrive online. Making your brand widely known and properly understood is what we do best. Think of us as your growth enablers. We're here to support you as you shoot for your long-term business goals.
Our highly equipped toolbox.
Our marketing toolbox is always full, but you won't find any hammers. No, a blunt instrument won't do for what you need. Instead, you'll find a precision approach.
"They really thought outside the box on how to hit our objectives. With great visuals and delivery, this particular campaign has a lasting legacy as our company continues to expand."
"DOF Subsea UK has worked with AB Fiftyone to improve our online presence, consistent with our company's branding and messaging; AB Fiftyone's professional and innovative service has helped to build the DOF brand and ensure our message is visible within our chosen markets."
"Through a series of branding workshops, Pamela and her team quickly & effectively delivered meaningful positioning, messaging and brand identity. Others we had hired took a lot longer to deliver much less."
"Our online presence has been completely transformed. We saw results within weeks and are excited to see what else we can achieve working with AB Fiftyone."
We're great at what we do.
We are an award-winning Scottish digital growth marketing agency, and we work with clients worldwide to get them the results they deserve. Built on a deep understanding of how and why people interact online, we can expertly optimise your sales pipeline for products and services.
So we can put you front and centre, in the right place, at the right time.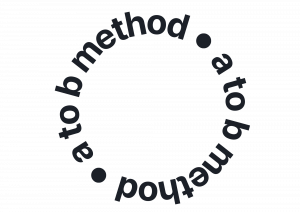 Finding Something Interesting?
Let's chat about how you can make your goals a reality.
Why partner with us to get seen & heard?
We're growth enablers. A unique offering of marketing, digital & business development all rolled into one. We don't give you a cookie cutter approach, because… well… We're not a cookie cutter agency either.
Drilling deep into what you do
All relationships start with a thorough audit, so we can start to identify where the biggest and most impactful opportunities lie today, next month and longer term. These insights enable us to make tailored recommendations for your business to get you the best return on investment.
What you do is innovative & unique and your marketing approach should mirror that. That's why we listen first and deliver second. So you get the right approach for your business goals. Getting you where you wants to be is our coveted a to b approach.
We aren't 'just' getting you clicks, or 'just' building your brand… We're working with you to grow your business. Applying our digital marketing expertise where it's needed to drive the best results.
Working with innovative industry leaders.
Have any projects?
Let's talk & grow your business.
We are ready to help you… Let's chat.